Ebron y'n Nos - mis-Hwevrer 2021
Tags:
Ebron y'n Nos
kernewek
radyo an gernewegva
astronomy
17 Feb 2021 - Davydh Trethewey
This is a transcript for the February 2021 segment of 'Ebron y'n Nos' I prepared for Radyo an Gernewegva, broadcast in #522.
Warlyna, yth esa nebes lestri efanvos lonchys war-tu ha'n planet Meurth. Yma gwrandryell Perseverence (Diwysygneth) gans NASA, resegvell Hope gans an Emireythow Unys Arabek, ha tirell Chinek henwys Tianwen-1 (an styr yw 'govynnow nevek').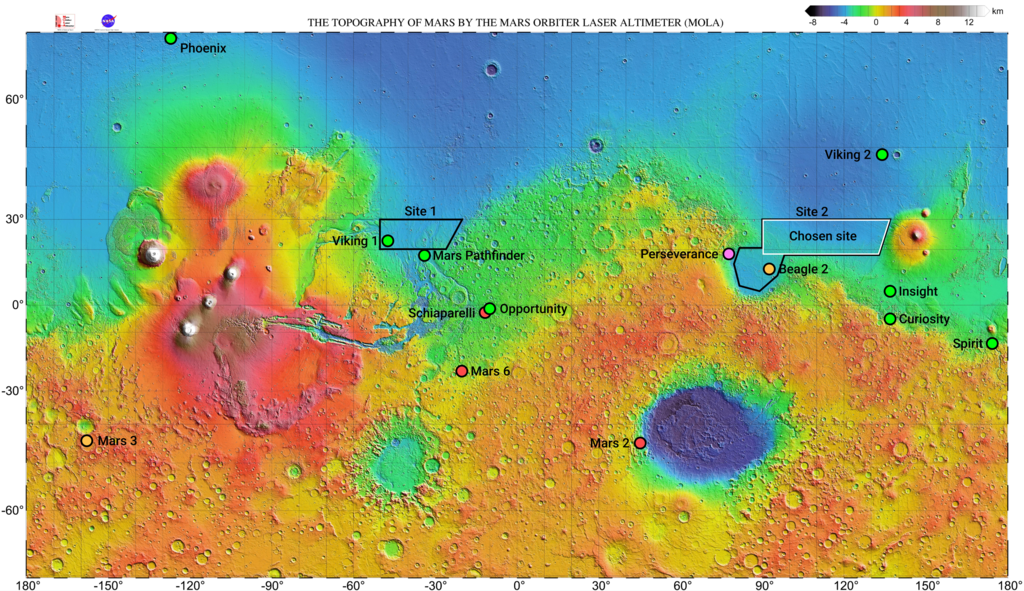 An lestri efanvos ma a wra drehedhes dhe Veurth an mis ma. Hope a wra entra resegva Veurth an 9ves mis-Hwevrer ha studhya y ayrgylgh, ha Tianwen-1 a wra entra resegva Veurth an 10ves mis-Hwevrer, mes ny wra an tirell tira kyns mis-Me an bledhen ma. Yma gwrandryell gans Tianwen-1 a yll hwrithra an dor meurthek gans radar a wra tremena an dor.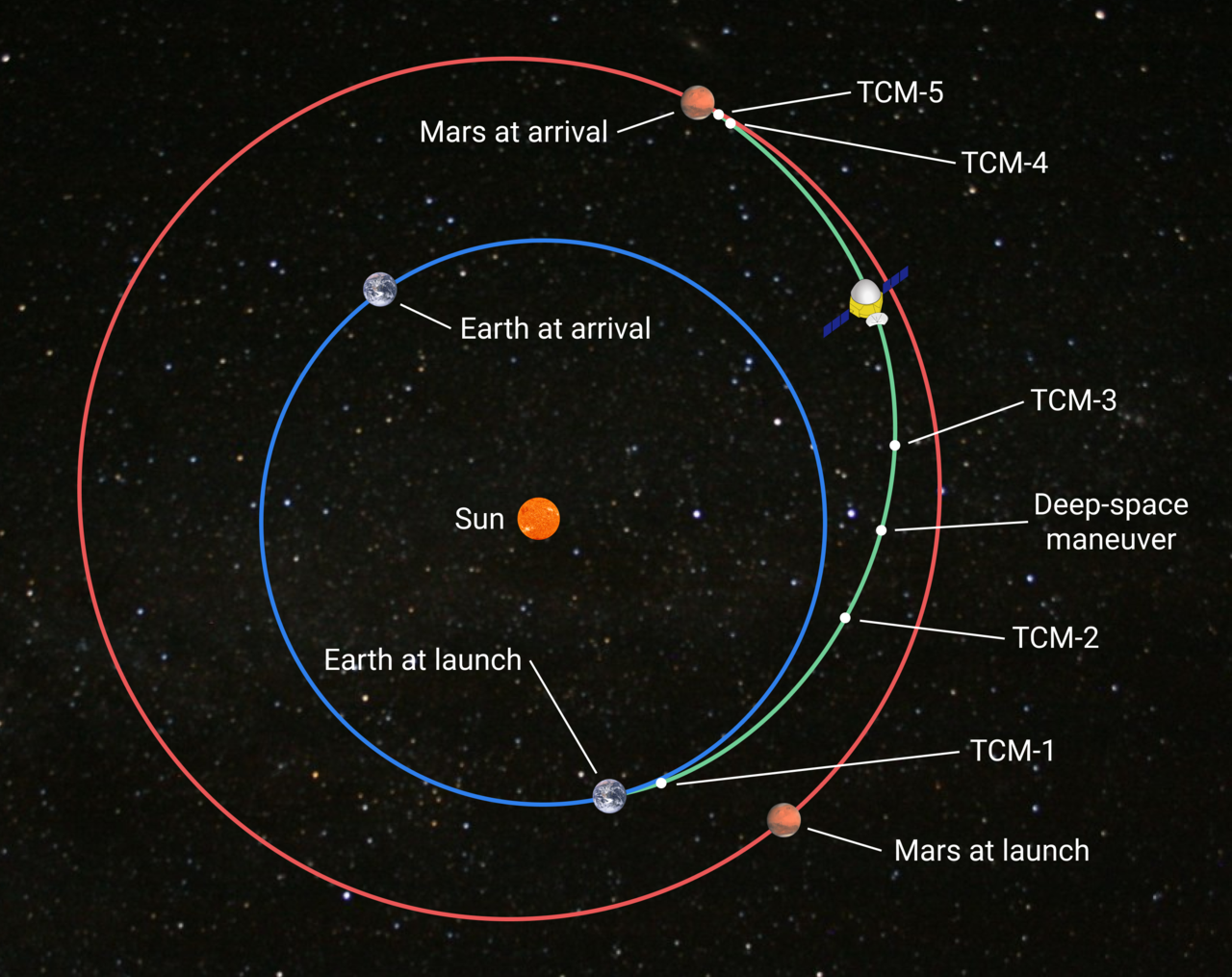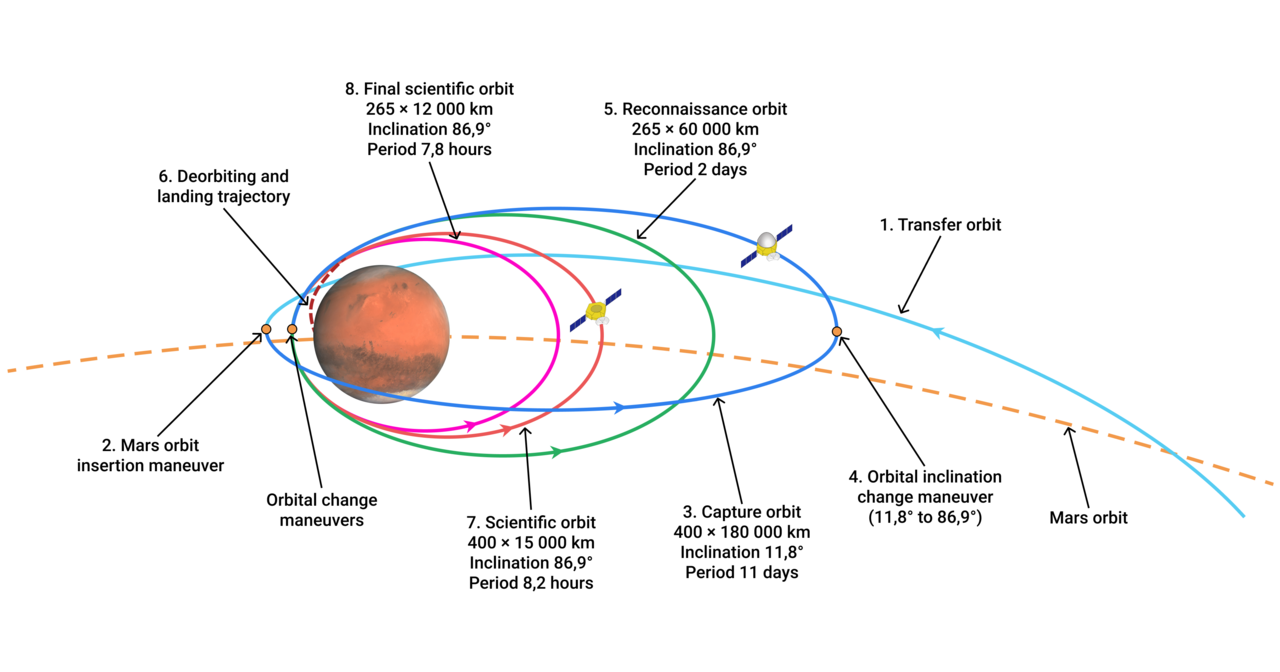 Perseverance a wra tira dhe'n 18ves mis-Hwevrer. An gwrandryell Perseverance a wra tira yn kowdoll Jezero, tyller war Veurth hag usi remnant delta avon. Skiansogyon a wra tybi yth esa lynn dhe lenwel an kowdoll yn hen dermyn. Y'n termynyow na, y hyllsa bos bewnans war Veurth. Yma nebes maynys gans Perseverance gans medras diskudha dustuni bewnans y'n termyn eus passyes. An tirans y honan a vydh kepar ha'n huni gans Curiosity yn 2012, mes nebes kalessa, drefenn bos an tirwedh y'n kowdoll Jezero moy chalenjus. Yma awtopilot moy avonsys gans Perseverance yn unn waytyans tira yn salow. Yma towlenn gans Perseverance kuntell nebes samplow karrek Meurth, ha neb lester efanvos arall y'n termyn a dheu a wra aga hyrghes dhe'n nor.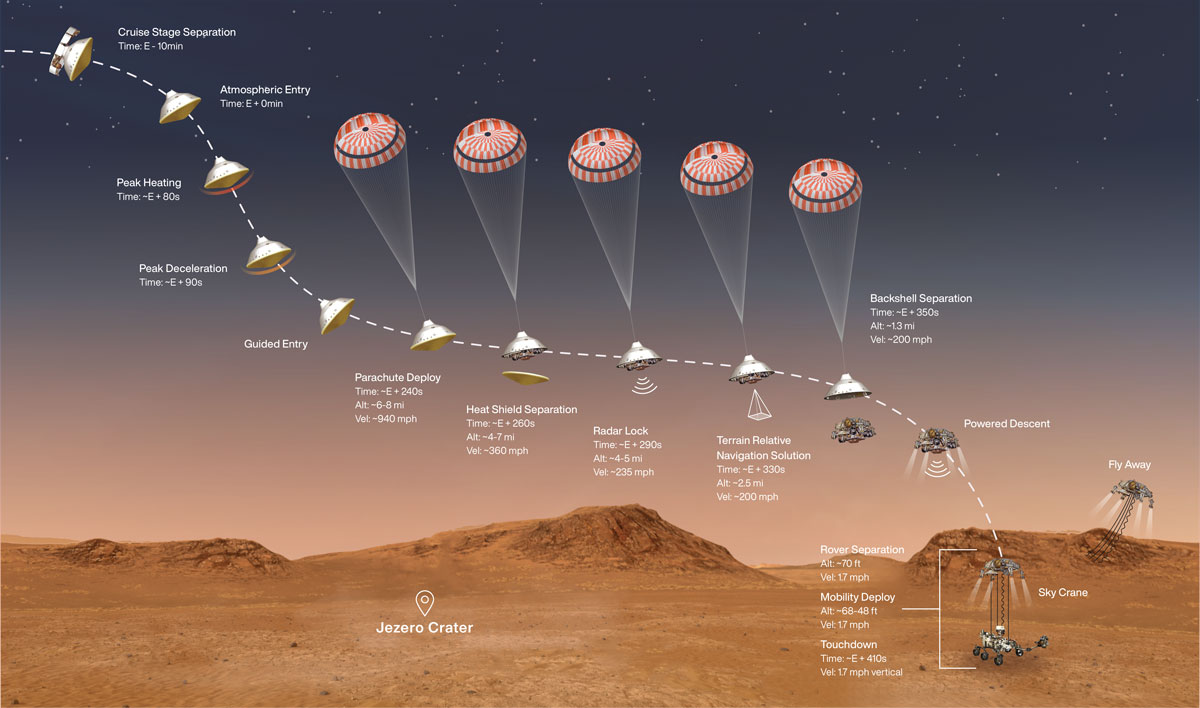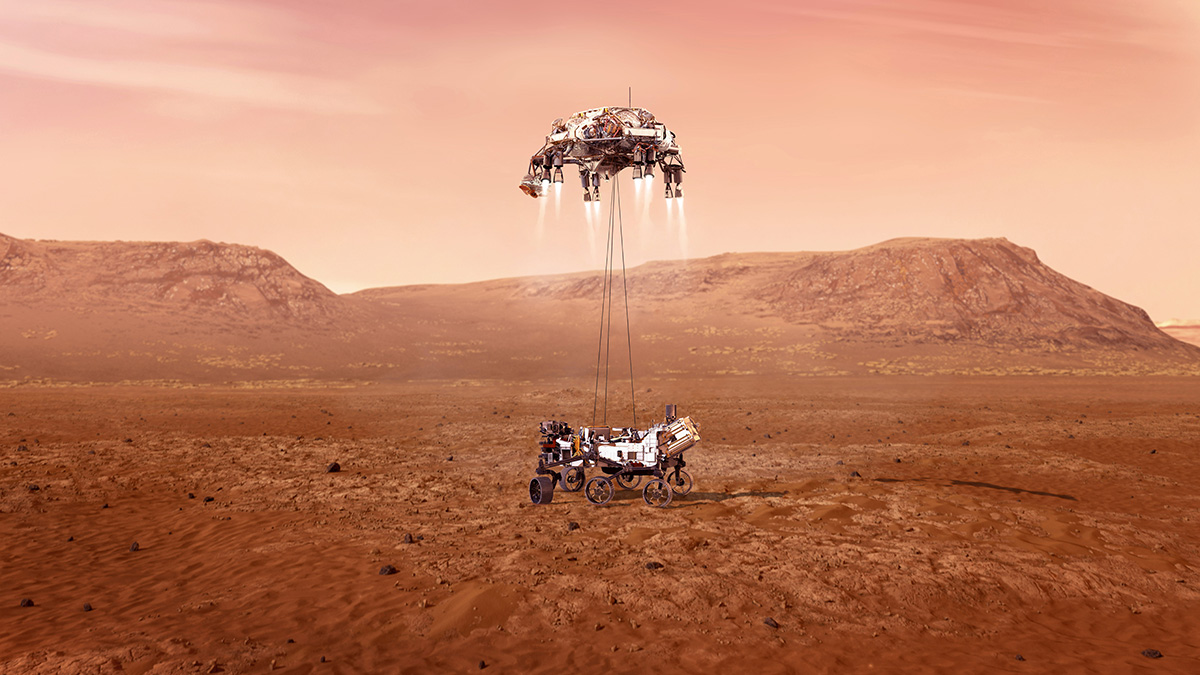 Yma tro-askell Ingenuity gans Perseverance, an kynsa tro-askell dhe nija war blanet arall. An tro-askell ma a wra nija bys dhe 90 sekond, ha viajya bys dhe 300 meter gans ughelder bys dhe 5 meter yn pub nij. Ingenuity a wra usya panellys howl dhe jarjya y batri, ny yll ev gul moy ages unn nij pub dydh. Yma mikrofon gans Perseverance ynwedh hag a wra sonskrifa an son diyskynnans ha tirans ha sonow war an enep Meurth.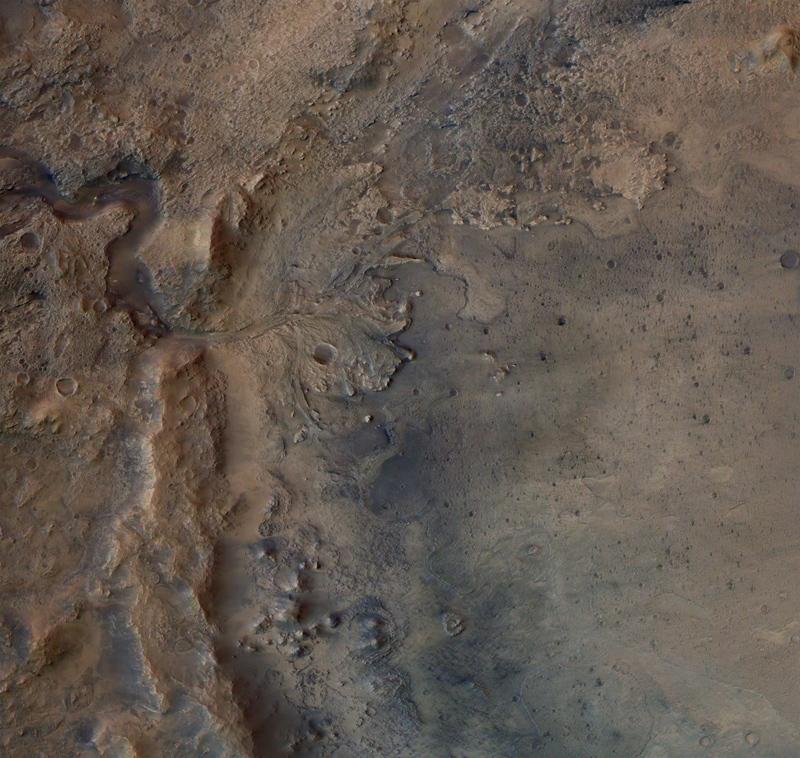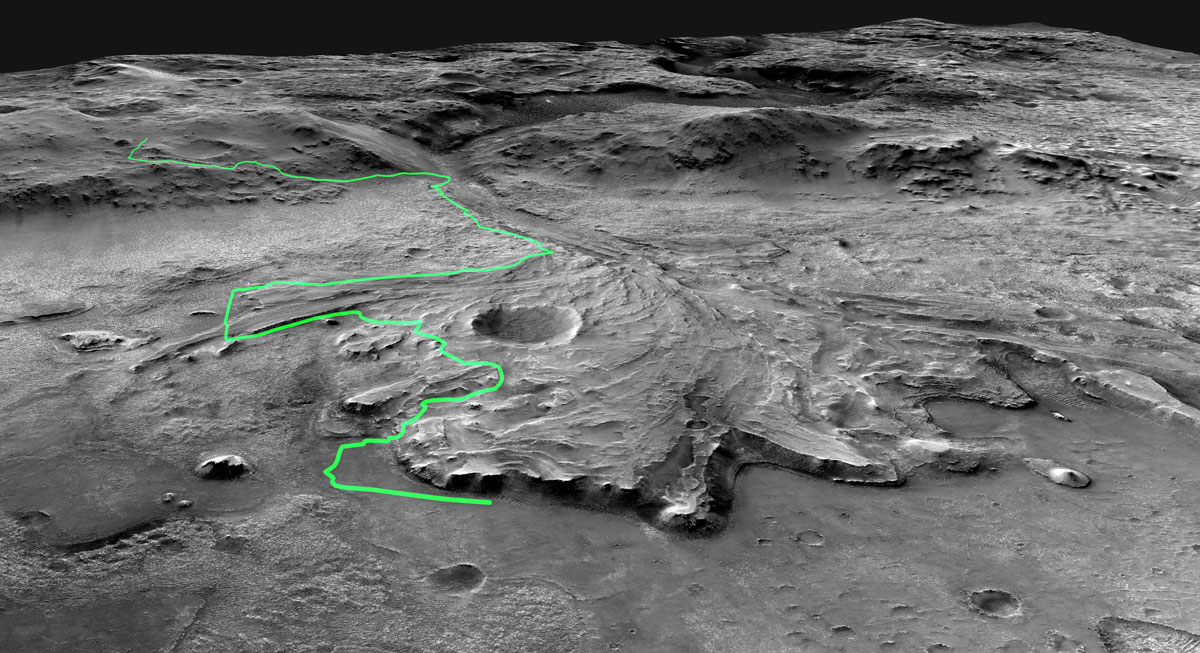 Yma Meurth gweladow dhyn ni yn ebron gorthugher yn soth po y'n soth-west yn ranneves Aries. Nyns yw Yow ha Sadorn gweladow namoy drefenn aga bos an tu arall an howl.
Yma loor nowydh dhe'n 11ves mis-Hwevrer, kynsa kwartron 19ves mis-Hwevrer, loor leun 27ves mis-Hwevrer, ha'n diwettha kwartron 6ves mis-Meurth ha loor nowydh arta 13ves mis-Meurth.
Yth esa dewhwelans sewenus sampel an loor diworth an tavell Chinek Chang'e 5. Yma an sampel diworth rann arall an loor ha'n huni Apollo ha Luna, hag y hyllsa bos karregi nebes yowynkka, diworth loskvenydhyow nans yw ogas ha 2 bilvil bledhen.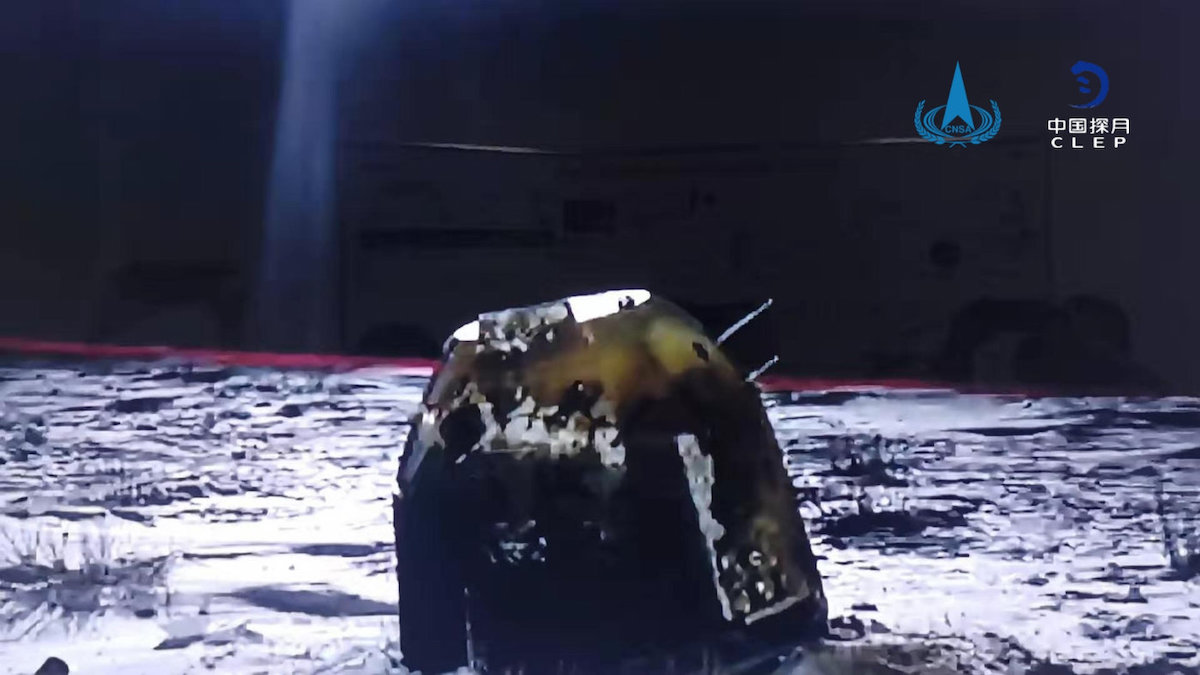 Yma towlenn gans China gorra gorsav spas yn resegva an nor, ha nebes rannow anedha a vydh lonchys an bledhen ma, ha'n ragres y vyldya a wra pesya yn dew bledhen a dheu.