Regional Mars Maps
I show specific regions of Mars, based on the regions I used for my index map
I show the HRSC DTM tiles in outline, with the data from the Mars Global Surveyor MOC image mosaic with the Mars Orbiter Laser Altimeter topography used via colour coding. The Souness et al. 2012 glaciers are shown with their extents outlined.
Northern Hemisphere
Southern Hemisphere
Mareotis Fossae
Individual pages on the Souness glacier-like forms in this region are shown below
Colour-coded elevation, blended with Mars Orbiter Camera images
With classifier results shown
Here I show the classifier result, for both the 'head' and 'extent' areas in red and blue respectively. Again in many HRSC tiles this has not successfully rendered, therefore the HRSC nadir image alone is shown in greyscale.
There are a total of 72 Souness GLFs in this region. See also the scatter plot at filtergraph.com/2101390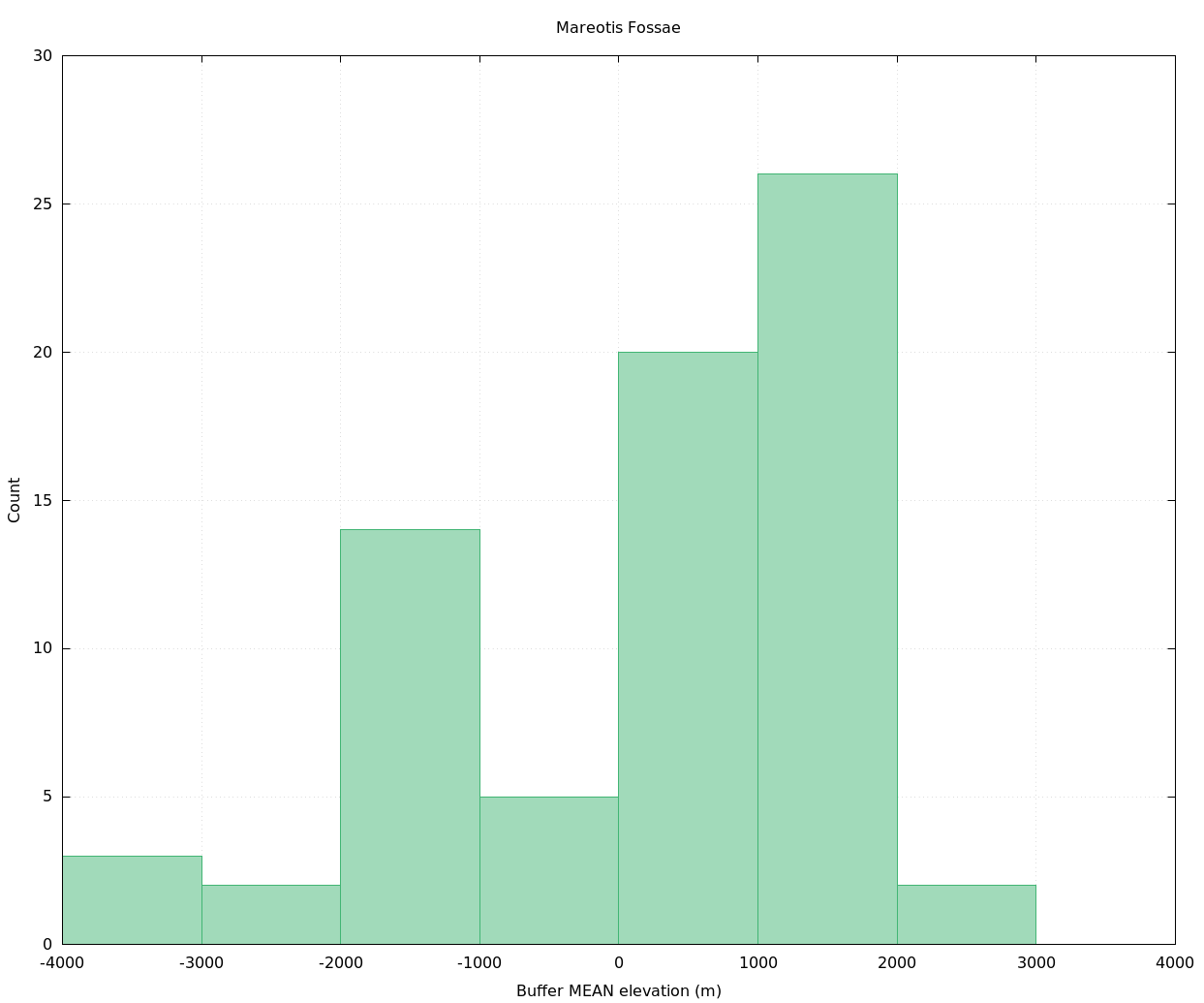 Links to individual pages on Souness GLFs in this region
Links to HiRISE images with Cornish titles
As part of the HiRISE Kernewek website at the University of Arizona, the following HiRISE images have been described in Cornish. Some have red/blue 3D analgyphs which have not yet had Cornish titles added.
Last updated 11th September 2019. davidtreth[at]gmail.com