Skrifennow
My blog, imported from Blogger and converted using Jekyll.
This is a transcript for the second 'Ebron y'n Nos' piece I prepared for Radyo an Gernewegva in December, broadcast in #515 and #516.
Nadelik Lowen!
Yma Yow ha Sadorn ow nesa y'n ebron an mis ma, ha dhe'n 21a mis-Kevardhu i a wra nesa mar ogas ha 6 arkmynysen, henn yw saw degves rann a dhegre, po pympes rann myns y'n ebron an loor.
An diwettha termyn pan hwrug Yow ha Sadorn nesa moy ogas y'n ebron o yn 1623, ha nag o gweladow drefenn aga bos re ogas dhe'n howl, ha'n diwettha termyn gweladow o yn 1226. Byttegyns, yma unyans neb sort ynter Yow ha Sadorn pub ugens bledhen. Yow a resa a-dro dhe'n howl yn dewdhek bledhen, ha Sadorn a resa a-dro yn tamm le es deg bledhen warn ugens. Ytho, ogas ha pub ugens bledhen, yma an Norvys, Yow ha Sadorn yn unn linenn. Resegvaow an planetys yw nebes ynklinys, hag ytho, nyns yw unyans Yow ha Sadorn poran hag nyns yw pupprys an keth dell welyn ni y'n ebron.
Erthygel diworth EarthSky a-dro dhe nesans an planetys.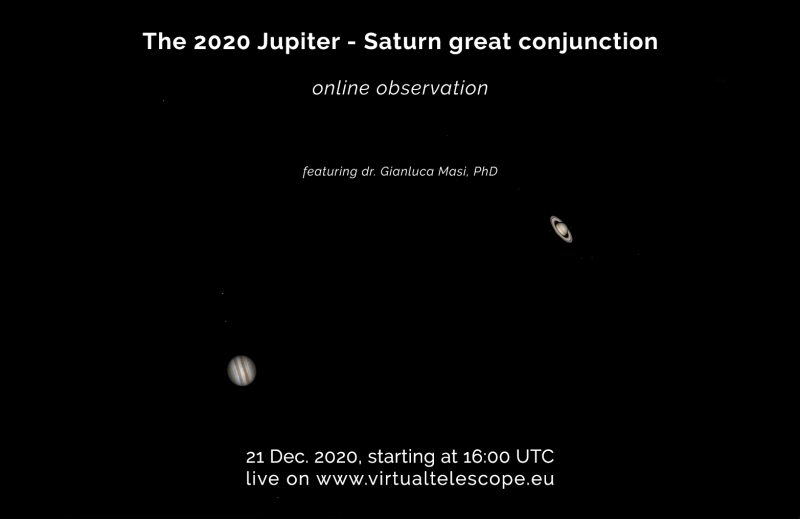 Unyans planetek ynter Yow ha Sadorn yw onan an tybyansow profys rag an steren Bethlehem, a wrug herwydh an Bibel ledya an Tus Fur a'n Est dhe Yesu. Yth esa sterorieth posek yn termynow na, hag unyans Yow ha Sadorn a yllsa bos tybys avel neppyth dhe les, yth esa unyans anedha yn 6 KK, hag unyans Yow ha Gwener ha'n steren Regulus yn ranneves Leo yn 2 KK. Tybyansow erell profys yw nova po gornova, po komet bras.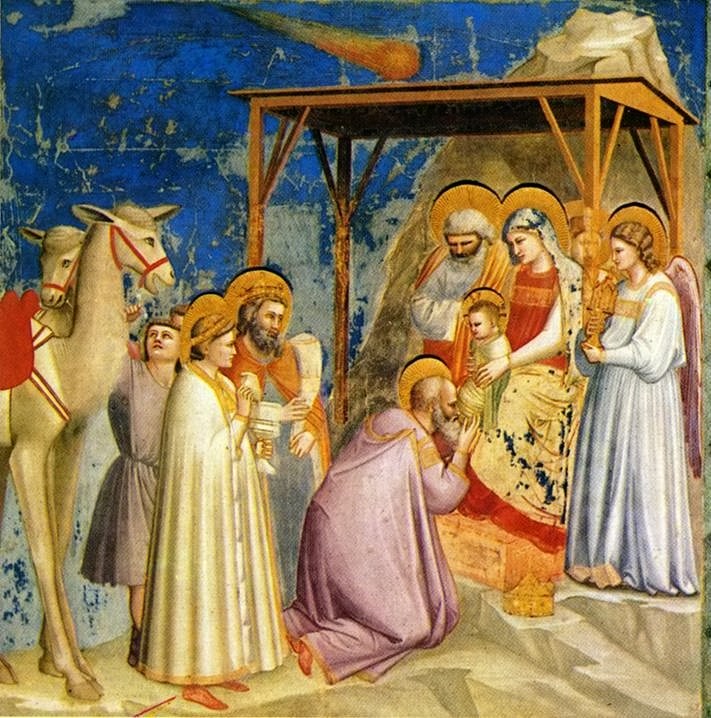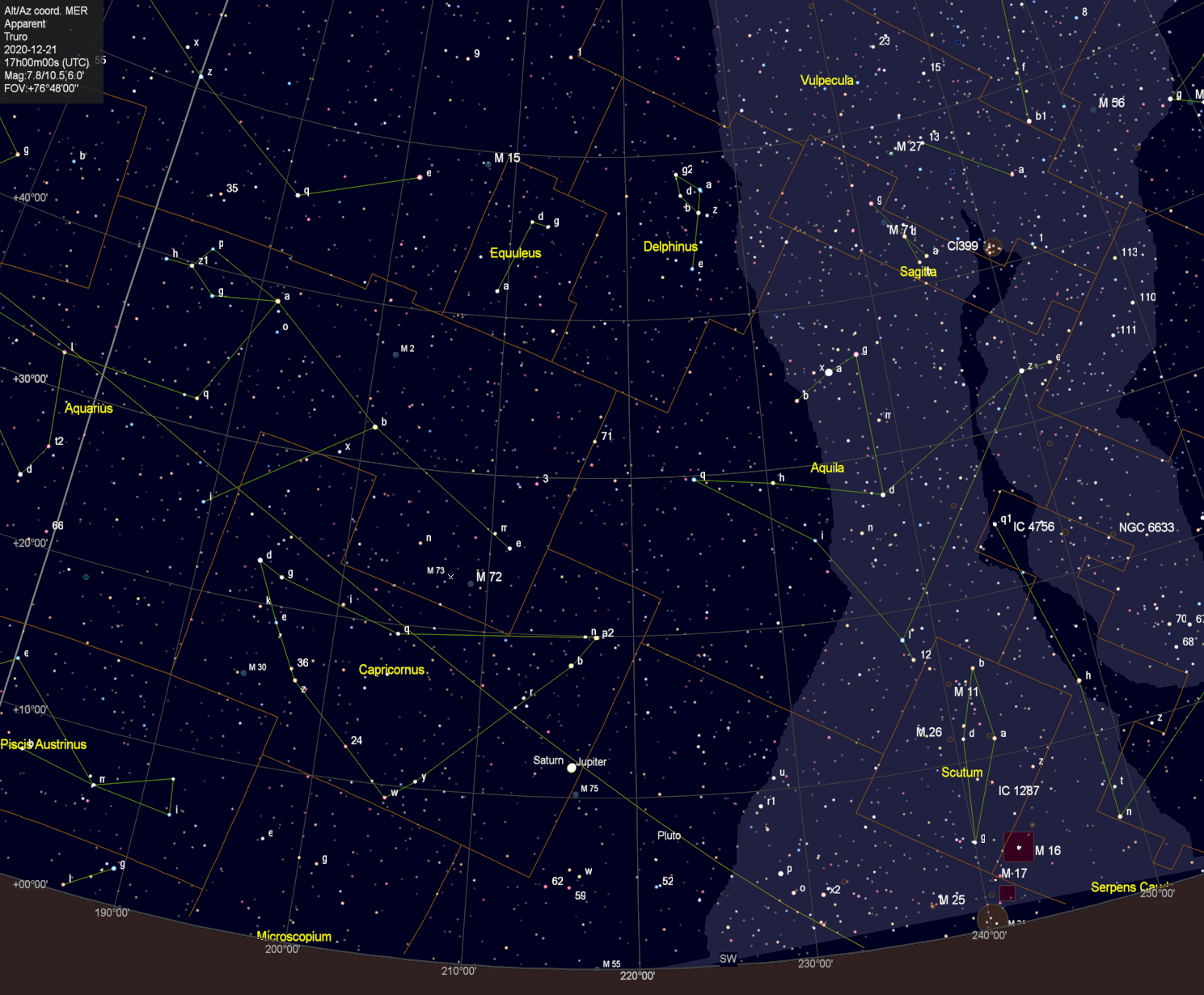 Yow ha Sadorn yw yn ranneves Sagittarius, hag ymons i isel yn ebron soth-west wosa howlsedhes.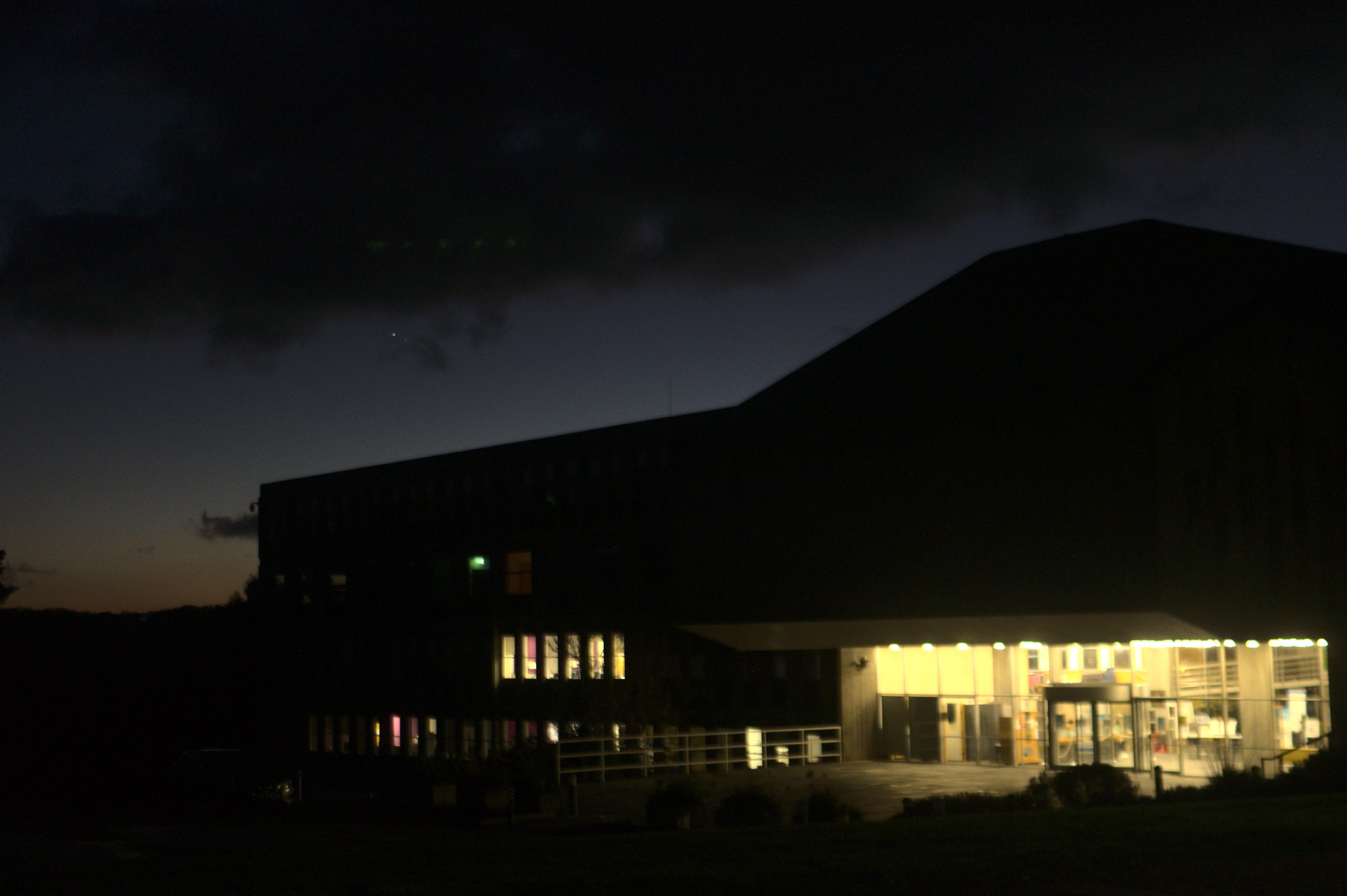 Yma nowodhow yeyn yn bys sterenieth, an mirva radyo Arecibo a wra bos deges awos damaj dhodho. An mirva Arecibo yw yn Puerto Rico, hag yw lester radyo yn pans topografek naturel, 305 a vetrow y vraster. An pellweler radyo ma o kowlwrys yn 1963 hag o an brassa pellweler radyo unnlester bys dhe 2016 pan veu an Pellweler Pelyek Aswa Pymp Kans Meter gwrys yn China. Erthygel gans Wired a-dro dhe dhamaj dhe Arecibo. Erthygel gans Pennskol Florida Kres
Yn mis-Est funenn a-vann an pellweler a dorras ha gul damaj dhe'n lester, ha funenn arall a dorras yn mis-Du. An fundyans godhonieth kenedhlek an Statys Unys a wra oberi an pellweler a erviras dhe'y dhiswul. Kyns henna, dhe Dhy' Kalan mis-Kevardhu, funennow erell a fyllis ha'n bynk degemmerell a godhis y'n lester.
Fundyans Kenedhlek Skians an Statys Unys
erthygel 1a mis Kevardhu a-dro dhe godhans an lester Arecibo
Erthygel diworth AP News
Mar ny vo possybl daswul an pellweler ma, koll meur dhe sterenieth yw.
Yn mis-Du yth esa an lester efanvos Chinek Chang'e 5 lonchys dhe'n loor. An ragdres yw dhe tira war enep an loor ha dehweles sampel an dor lorek dhe'n norvys.
Sewenus o an tirans dhe'n 1a mis-Kevardhu, hag ynwedh kuntellans an sampel. An dowlenn o dhe guntell ogas ha 2 kilogramm a garregi lorek gans lo-balas hag ynwedh dre dardhell dhe denna sampel a bys dhe 2 meter yn-dann an dor.
Erthygel gans Spaceflight Now a-dro dhe Chang'e 5<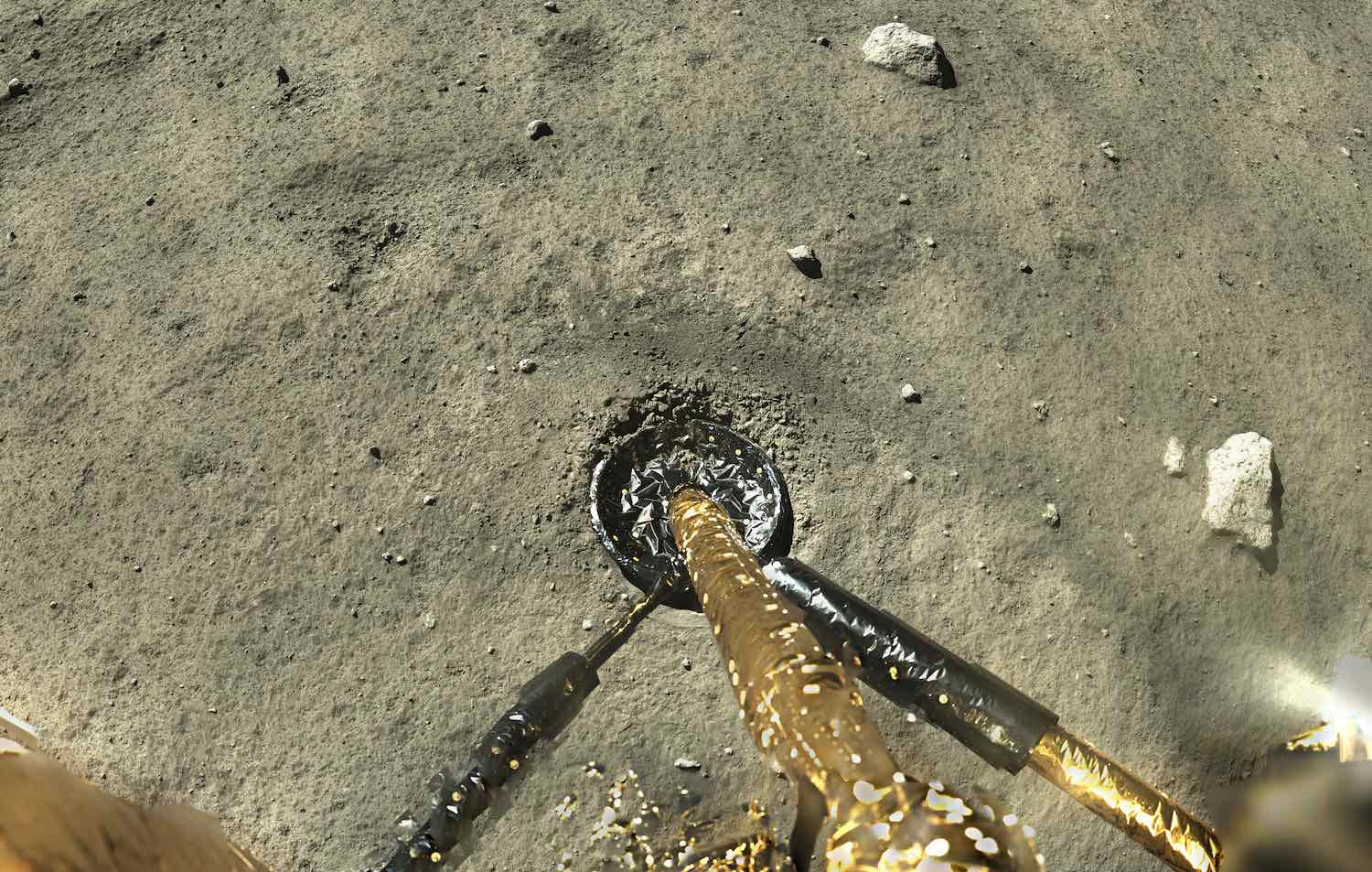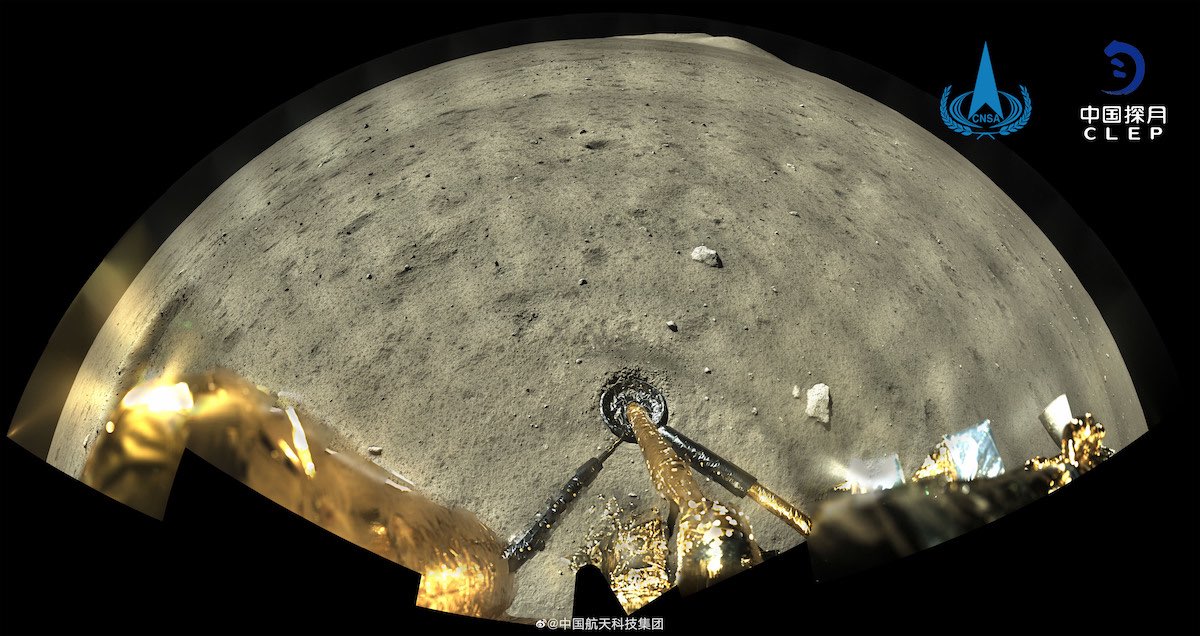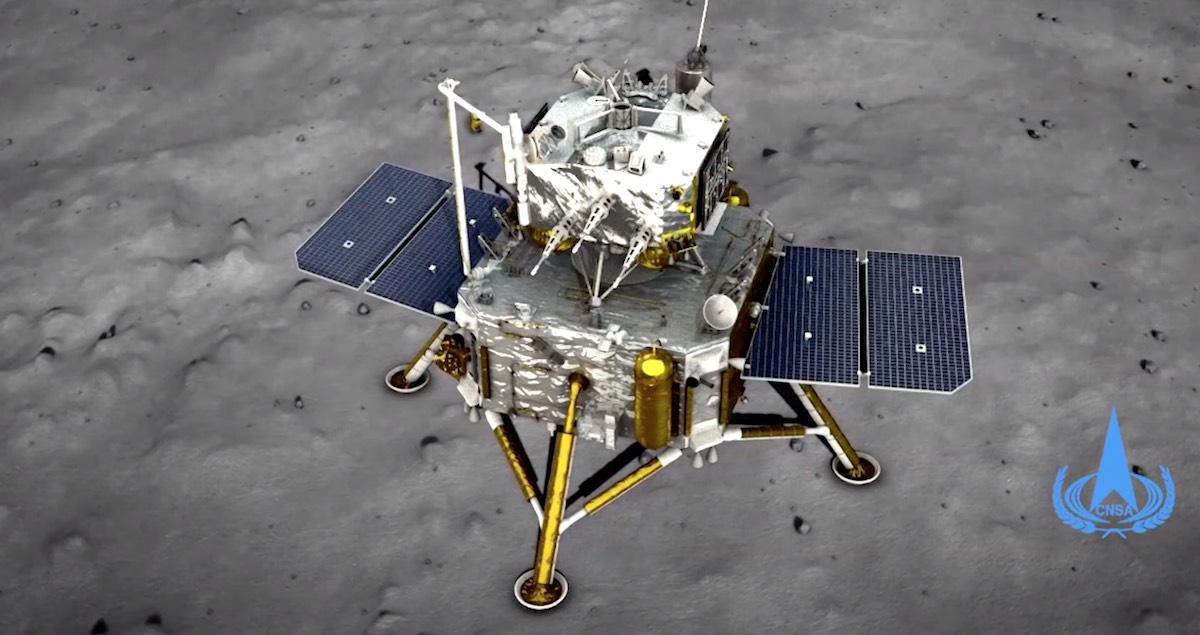 Dhe'n 3a mis-Kevardhu lester yskynnans a lonchyas a'n loor gans an sampel, ha res o dhe junya gans an resegvell Chang'e 5. Henn o sewenus ynwedh, an kynsa junyans dew lester efanvos robotek yn resegva a-dro dhe'n loor, ha'n kynsa yskynnans a'n loor a-ban Luna 24 yn 1976. Wosa hemma, an lester efanvos a wra gasa resegva an loor 13ves mis-Kevardhu ha tira an sampel yn Mongoli Nes dhe'n 16ves mis-Kevardhu.
Erthygel gans Spaceflight Now a-dro dhe lonchyans an lester sampel diworth an loor.Erthygel a-dro dhe junyans an lester sampel gans resegvell Chang'e 5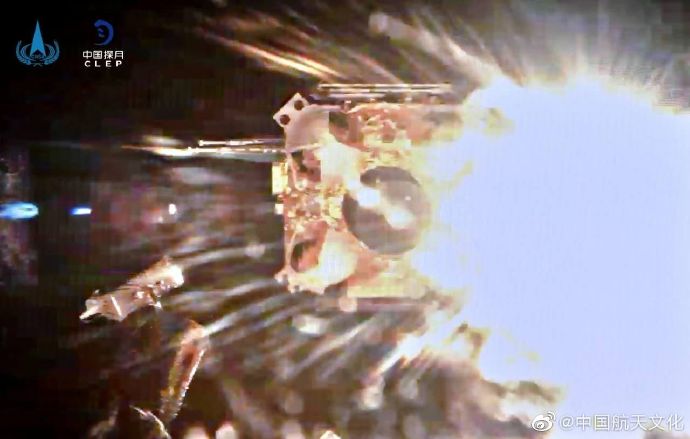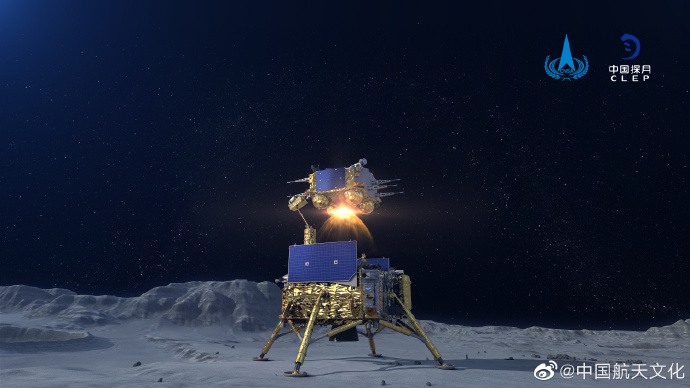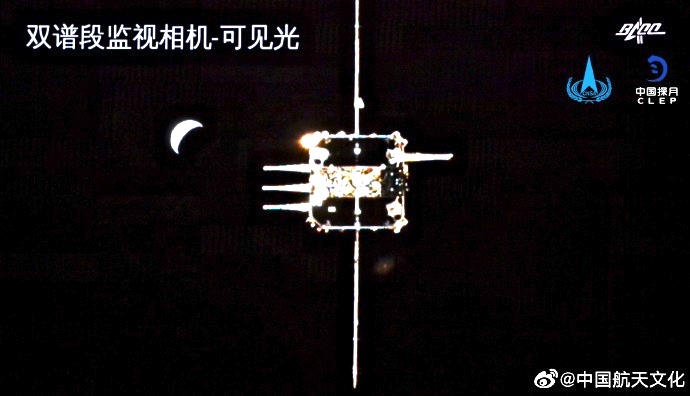 An dehwelans sampel gans an ragdres Nihonek Hayabusa 2 re sewenas. An lester efanvos ma a vysytyas an planetik Ryugu ha tenna sampel, ha'y dehweles dhe'n norvys. An kapsul gans an sampel a diras yn Ostrali ogas ha Woomera dhe'n 5ves mis-Kevardhu.
Erthygel gans Spaceflight Now a-dro dhe dhehwelans sampel Hayabusa 2
Erthygel gans Spaceflight Now a-dro dhe dhehwelans sampel Hayabusa 2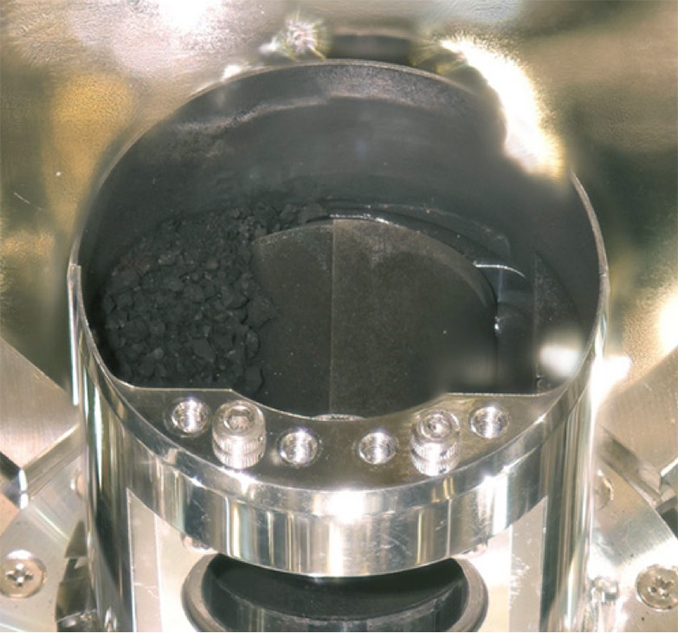 Bledhen nowedh da dhywgh hwi a-barth 2021!
This is a transcript for the December 2020 'Ebron y'n Nos' piece I prepared for Radyo an Gernewegva, broadcast in #511.
An bledhen ma, yth esa an Gober Nobel Fisek ros rag ober yn kever tell du. Rynnys o ynter Syr Roger Penrose re dhiskwedhes bos tell du dargenys gans tybieth Einstein, ha Reinhard Genzel ha Andrea Ghez re wrug diskudha toll du gorvras yn kresen agan galaksi.
Erthygel yn y gever diworth Astronomy Now.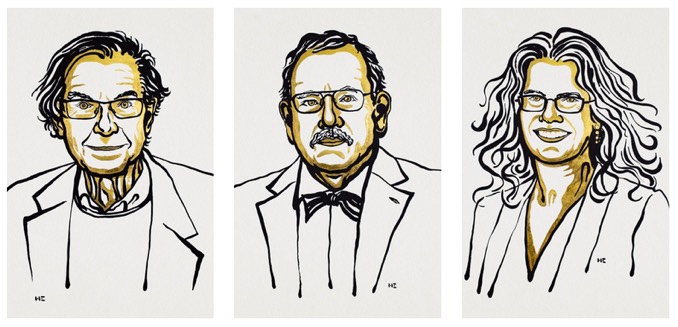 Yma Meurth orth y bellhe a'n norvys y'n termyn ma, wosa y enebieth yn mis-Hedra. Byttegyns, yma ev hwath y'n ebron y'n kynsa rann an nos ha hwath gans splannder bras. Yma an lester efanvos Meurth 2020 orth y viajya dhe Veurth gans an wandryell Diwysygneth hag ev a wra tira 18ves mis-Hwevrer 2021. Yma dew lester erell ow viajya dhe Veurth y'n termyn ma. Yma onan diworth an Emireythow Unys Arabek, henwys Hope (po Gwaytyans yn Kernewek) hag a wra resega a-dro dhe Veurth ha studhya y ayrgylgh yn arbennik, ha Tianwen-1 diworth China gans resegvell ha tirell.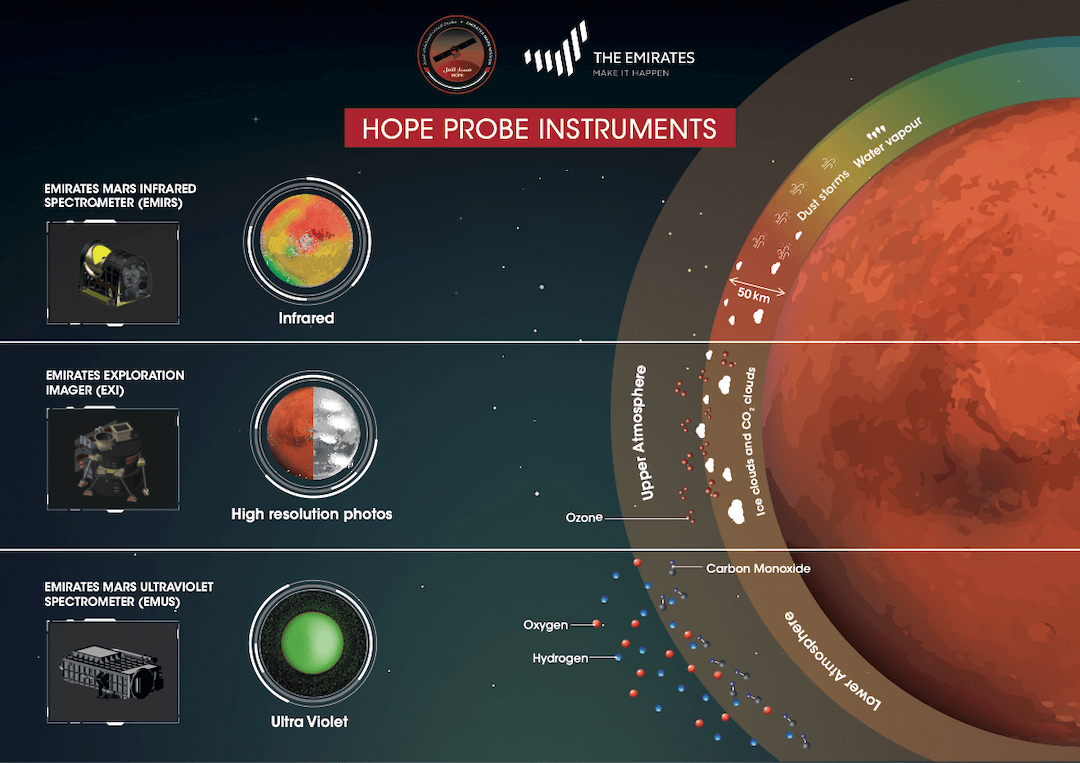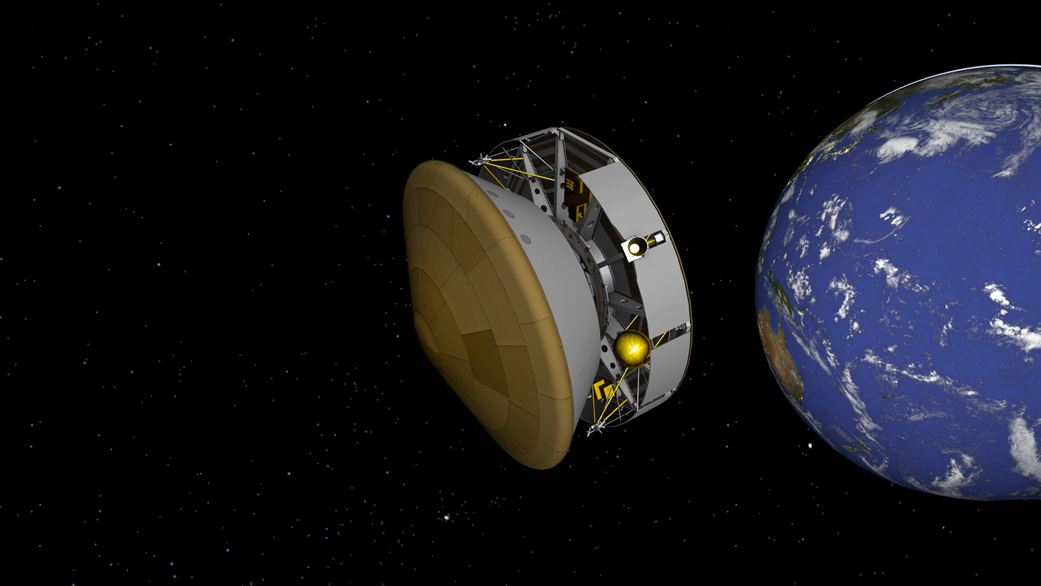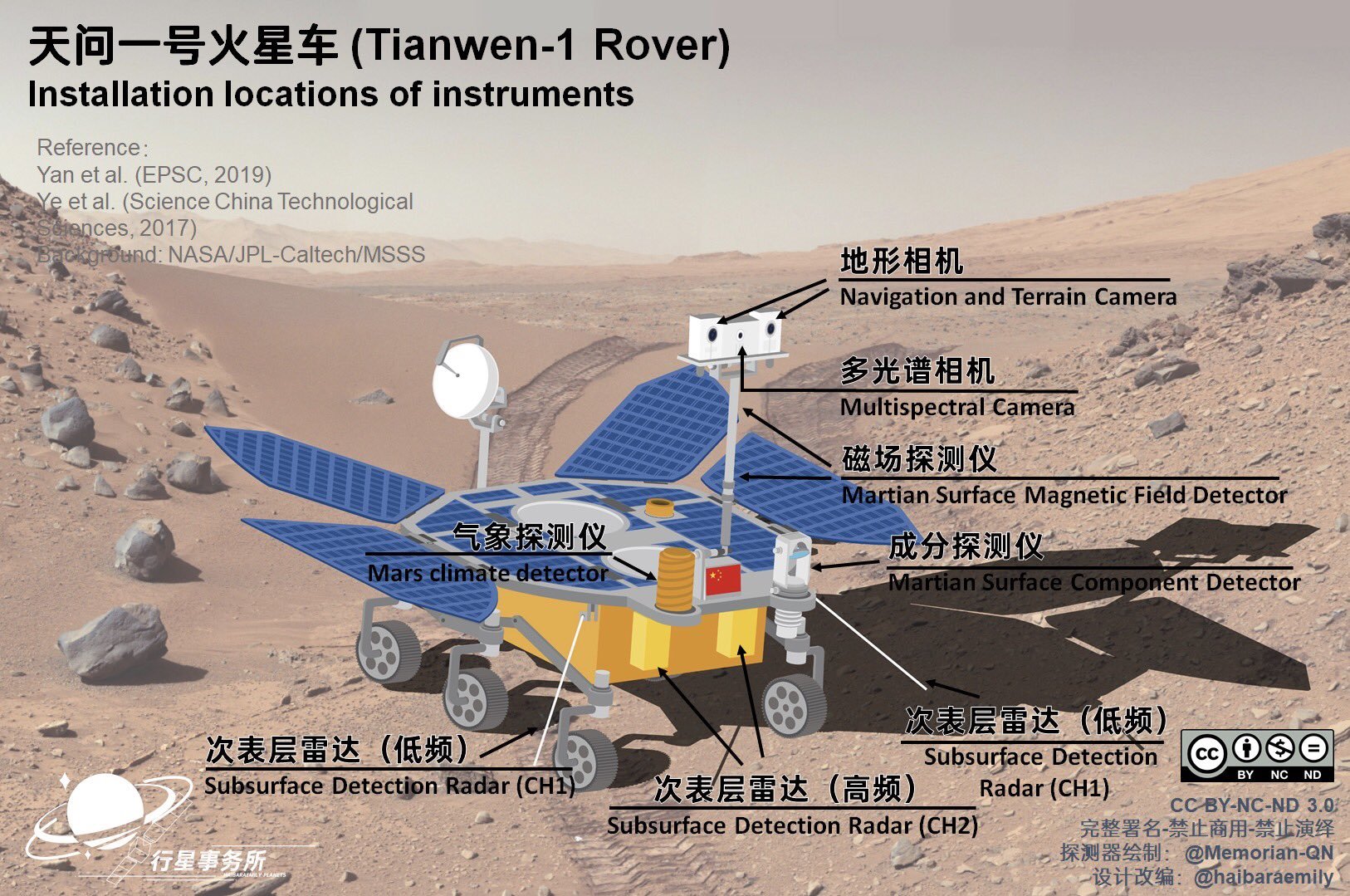 Yma Yow ha Sadorn y'n ebron gorthugher a-varr yn ranneves Sagittarius, ogas an eyl ha'y gila. Dhe 21a mis-Kevardhu, ymons i yn ogas y'n ebron, diberthys gans saw 0.1 a degreow. Ny wra Yow ha Sadorn nesa yn ogas marnas pub ugens bledhen. erthygel a-dro dhe'n nesheans ogas Yow ha Sadorn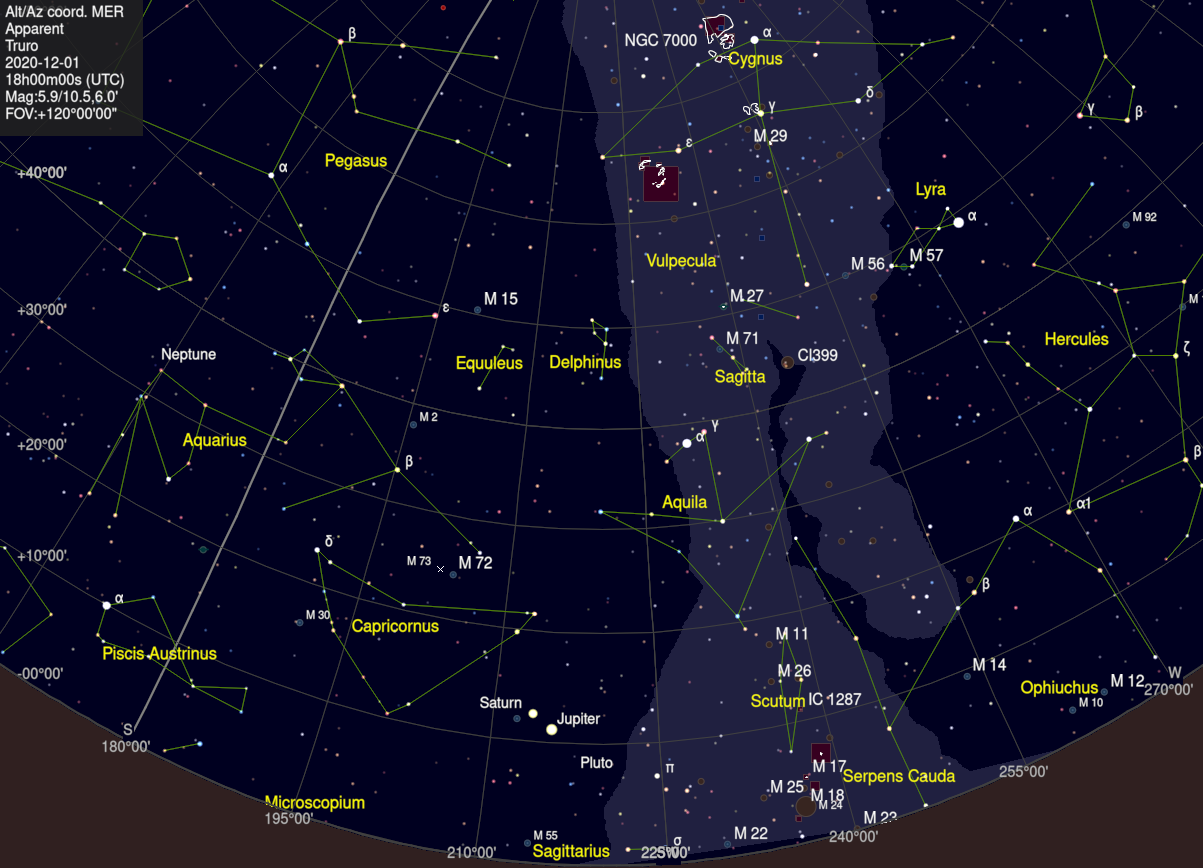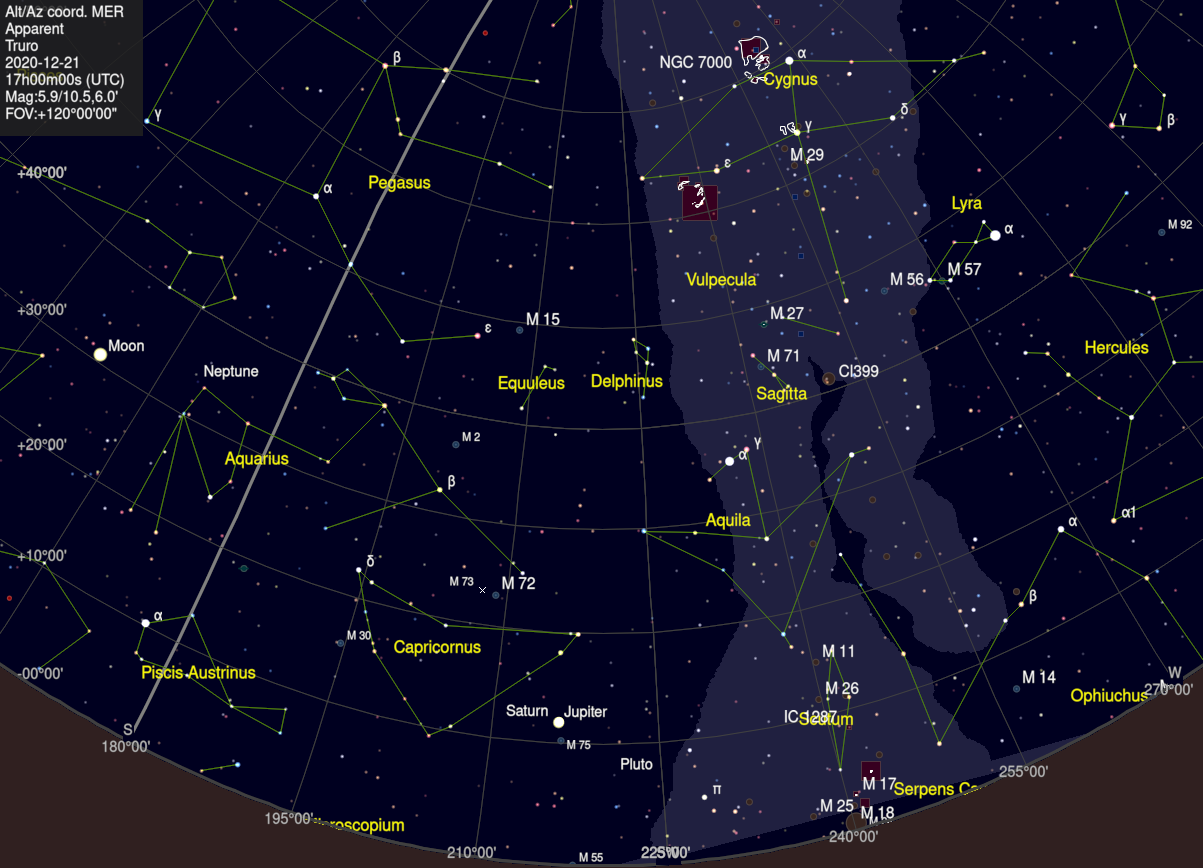 Yma an loor leun dhe'n 30ves mis-Du, diwettha kwartron 8ves mis-Kevardhu, loor nowydh dhe'n 14ves mis-Kevardhu, kynsa kwartron an 21a mis-Kevardhu ha loor leun arta dhe'n 30ves mis-Kevardhu.
Yma difyk an howl 14ves mis-Kevardhu. An difyk ma yw gweladow yn Amerika Dyghow, yn Chile hag Arghantina. Nyns yw pur bell an hyns difyk kowal a'n gwlas Kembrek yn Arghantina, yth yw an hyns dew kans kilometer dhe'n north a'n tre Port Madryn.
eclipse.gsfc.nasa.gov/SEdecade/SEdecade2011.html
eclipsophile.com/tse2020
www.greatamericaneclipse.com/2020-dec-14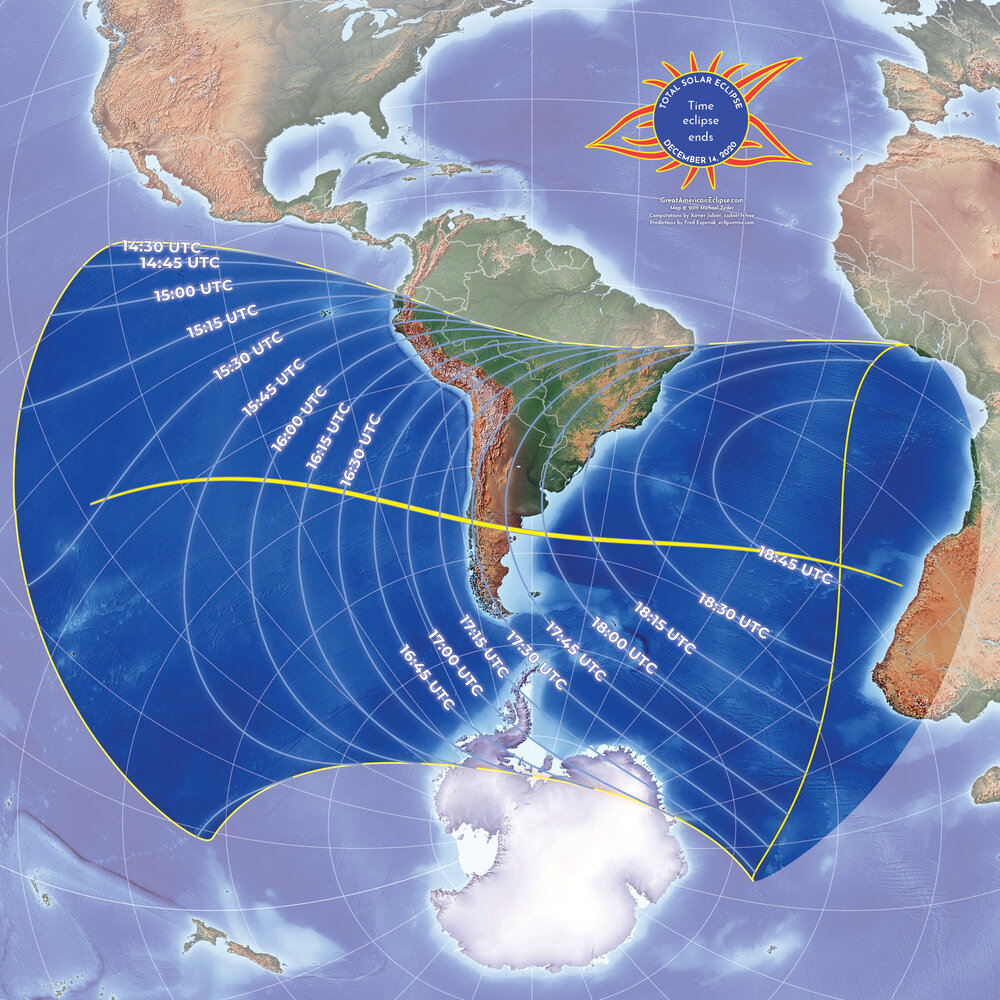 An lester efanvos OSIRIS-REx a sewenas yn y dowl dhe denna sampel a'n planetik Bennu dhe'n 20ves mis-Hedra.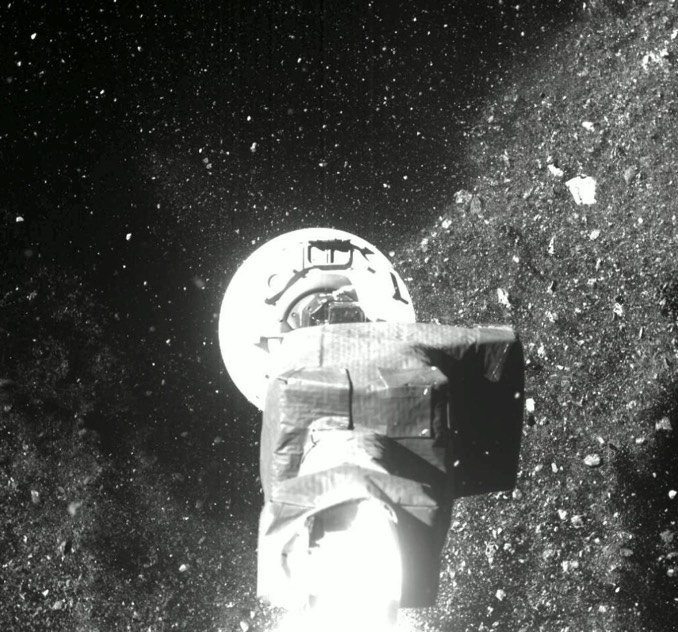 astronomynow.com/2020/10/25/osiris-rex-captures-treasure-trove-of-samples-from-asteroid-bennu
astronomynow.com/2020/10/20/live-coverage-osiris-rex-descending-toward-asteroid-bennu-for-sampling-run
spaceflightnow.com/2020/10/28/osiris-rex-begins-stowing-asteroid-sample-into-return-capsule
spaceflightnow.com/2020/11/02/scientists-release-new-view-from-osiris-rexs-asteroid-smash-and-grab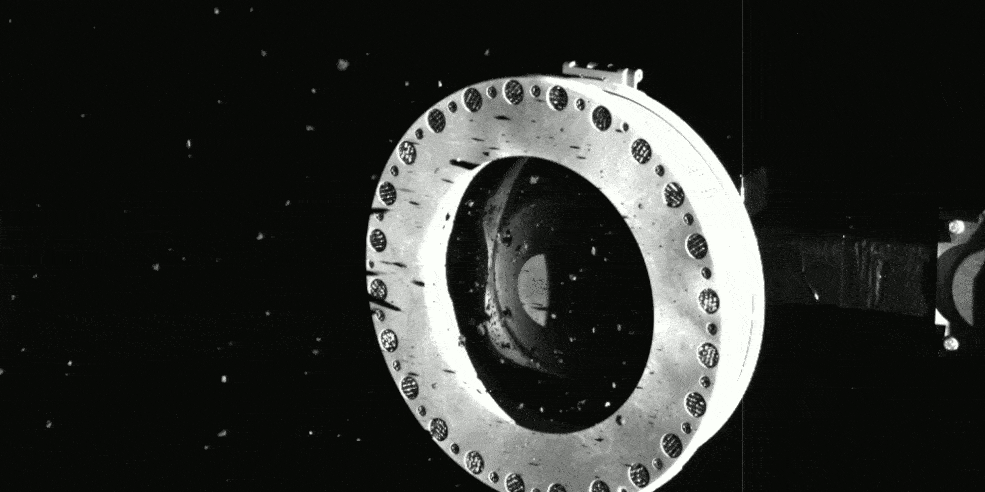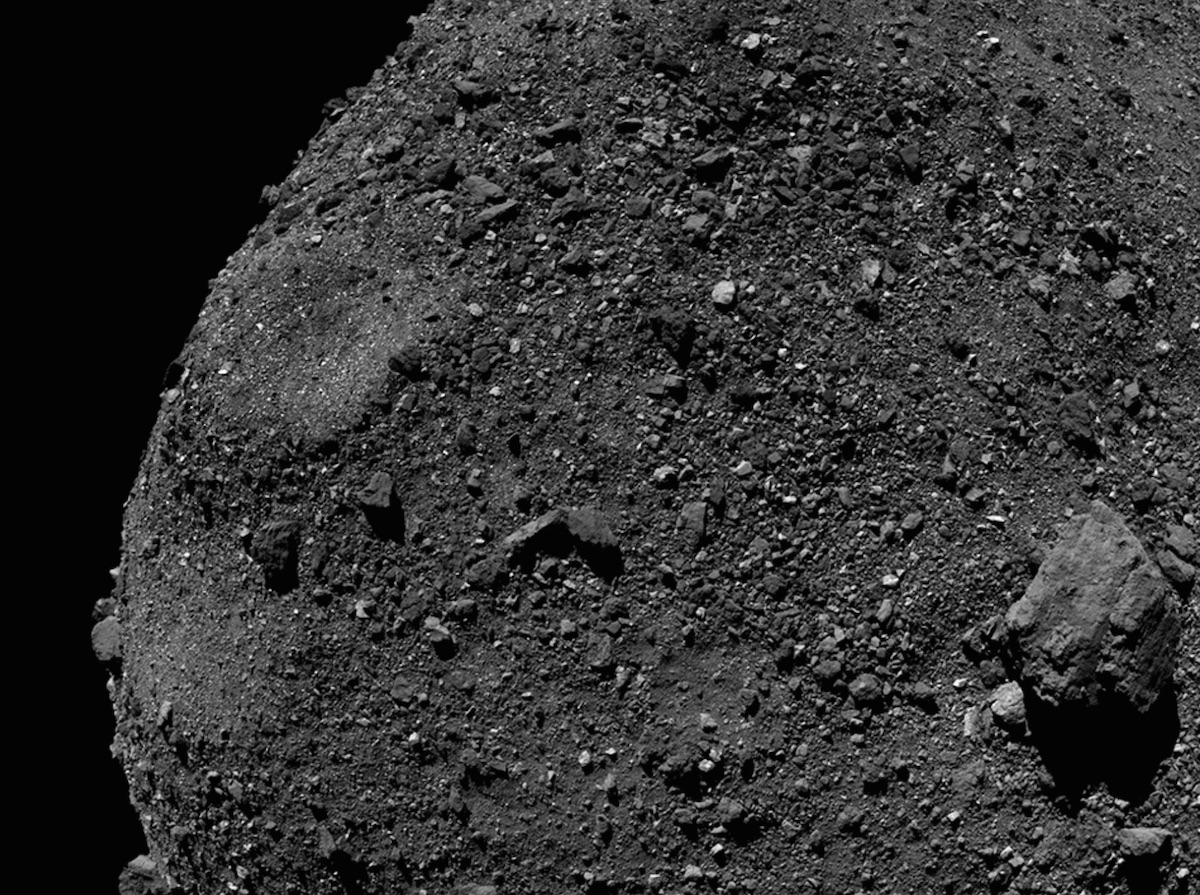 An lester a wra gasa an planetik yn mis-Meurth 2021 ha dehweles dhe'n norvys gans an sampel. Ev a wra drehedhes an norvys yn mis-Gwynngala 2023.
Yma nowodhow bras yn kever an planet Gwener. Nebes steronydhyon a wrug diskudha gass yn ayrgylgh Gwener, fosfin, henn yw atom fosforos ha tri atom hidrojen. Ledyores an bagas a wrug hemma yw Professor Jane Greaves yn pennskol Kardydh. Dustuni an gass ma o kevys diworth dew pellweler radyo, an James Clerk Maxwell Telescope - pellweler ismillimeter yn Hawaii, ha'n Atacama Large Millimetre Array yn Chile. astronomynow.com/2020/09/14/possible-evidence-found-for-life-on-venus War an norvys, an unnsel fenten a fosfin yw bakteria anayrobek. Nyns yw fenten aswonnys dororiethel po kymygiethel anodho. Yma tybyans bos neb sort a vewnans yn kloudys Gwener, yth yw enep Gwener pur booth, mes yma nivel y'n ayrgylgh gans an keth tempredh ha'n norvys. Gwener yw gweladow yn est yn ebron bora kyns howldrevel y'n termyn ma.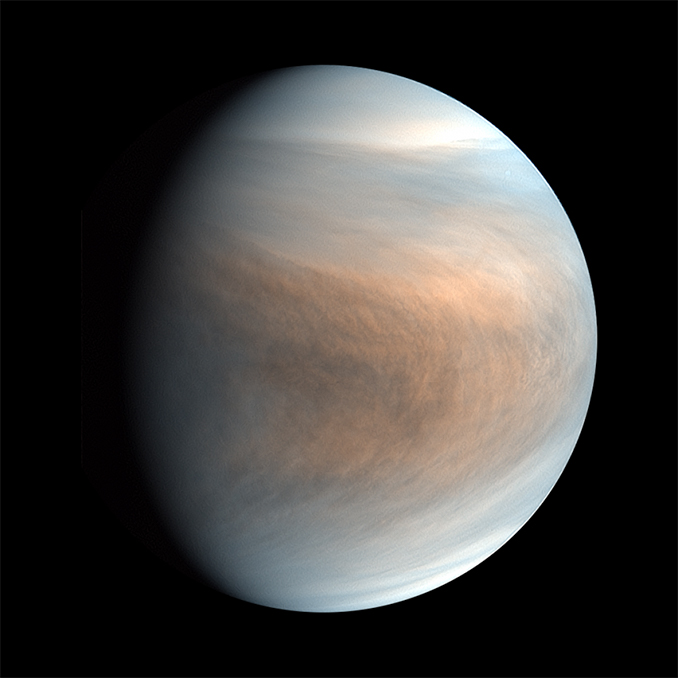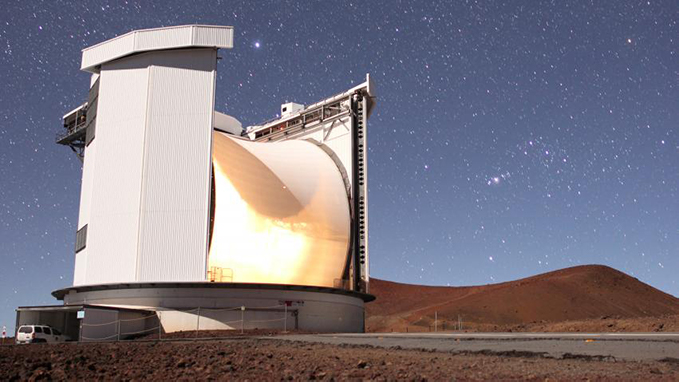 Possybl yw dhe weles imajys diworth pellwelerow, mes fordh arall kavos perthyans an kosmos yw dre sonheans. astronomynow.com/2020/09/26/listening-to-the-music-of-the-milky-way chandra.harvard.edu/photo/2020/sonify
Yma an son ma gwrys dre dreylya data a-dro dhe gresen agan galaksi diworth pellweler X-ray Chandra, pellweler Spitzer isrudh ha pellweler Hubble optek, yn son. Golow diworth taklennow dhe dopp an imaj yw klewys avel notennow pych ughella ha splannder an golow yw treylys dhe ughlder an son:
nebes styryans:
areth a-dro dhe sonheans:
Yow ha Sadorn isel yn ebrenn soth - imaj diworth earthsky.org
This is a transcript for the April/May 2020 'Ebrenn y'n Nos' piece I prepared for Radyo An Gernewegva, broadcast in #481.
An steren Betelgeuse, re wrussa gwannhe y'n misyow diwettha re klerheas arta. Yn kres mis-Ebrel, yth yw ogas dh'y splannder usadow. Nebes steronydhyon a wra tybi bos an gwannheans kawsys gans doust gwrys gans an steren ow passya a-rygdhi.
An komet ATLAS C/2019 Y4 o diskudhys 28ves mis-Kevardhu. An komet o war resegva a wra neshe dhe'n howl mar ogas ha'n planet Mergher orth diwedh mis-Me. Steronydhyon a dybas an komet ma a allsa bos gweladow gans dewlagas noeth an hav ma, mes ny vydh henna hwarvos wosa y dhe derri yn rannow yn mis diwettha.
An hanow ATLAS yw diworth an arhwithrans ATLAS, a wra usya pellwelerow robotek dhe hwithra wosa taklennow ogas dhe'n norvys a yll skwattya an nor. An hanow leun yw "Asteroid Terrestrial Impact Last Alert System". Na wra an komet ma neshe ogas dhe'n norvys.
Kometys yw henwys wosa aga diskudhor, mes yn moyha fenowgh lemmyn yth yw hanow neb arhwithrans a-der hanow person.
Nebes steronydhyon re wrug skeusenn a wra diskwedhes nebes rannow a'n komet. Yn kettermyn an splannder gans an komet a wra dalleth lehe ha martesen an komet a wra dreylya dhe demmyn kyns drehedhes howlnesva yn mis-Me.
Yma komet arall diskudhys seulabrys, komet SWAN C/2020 F8. An hanow yw diworth hanow daffar war lester efanvos SOHO, an Solar and Heliospheric Observatory, a wra studhya an howl mes treweythyow diskudha kometys dre happ. Y hyll bos an komet ma gweladow an hav ma, martesen gans dewlagas noeth.
http://astro.vanbuitenen.nl/comet/2020F8
Ev a wra neshe an howl dhe 27ves mis-Me.
An mirva LSST, an "Large Synoptic Survey Telescope" o henwys an blydhen ma a-wosa an steronydhes a vri Vera Rubin a verwis yn 2016. An mirva a vydh aswonnys avel "Vera C. Rubin Observatory". Hi a studhyas rosellans galaksiow ha dre henna ri dustuni "mater tewl", mater nag yw gweladow (yn gwir yw treusweladow yn le tewl) mes hwath gans effeyth gravedhek. An pellweler y honan yw gans desin nowydh tri gweder, ha gweder kynsa a 8.4 meter ha sevelys yw yn Chile. Y fydh gwel ledan dhodho, ha galladewder skeusenna oll a'n ebren pub tri nos. An arhwithrans ma a wra pesya deg blydhen, hag yn termyn ma gul 500 petabayt data.
An arhwithrans y honan yw lemmyn gelwys "Legacy Survey of Space and Time", hag an pellweler an "Simonyi Survey Telescope" wosa Charles ha Lisa Simonyi a wrug ri arghans. Charles Simonyi a wrug oberi rag Microsoft, hag a wrug towlenna Microsoft Office.
An steronydhes Vera C. Rubin (1928-2016). Imaj: NSF's Optical-Infrared Astronomy Research Laboratory/KPNO/AURA
An pellweler, henwys an Mirva Vera C. Rubin. Imaj: VRO
https://astronomynow.com/2020/01/08/trail-blazing-astronomer-vera-rubin-honoured-with-observatory-naming
https://www.vro.org
https://www.lsst.org
An planetik a wrug New Horizons treusnija yn 2019 yw henwys yn soedhogel avel Arrokoth yn le 2014 MU69 po Ultima Thule. An hanow yw ger a styr "ebrenn" yn yeth Powhatan, yeth pobel teythyek yn Virginia.
An lester efanvos BepiColombo, a wrug passya an norvys. Yth yw lester efanvos Europek ha Nihonek o lonchys yn 2018 ha a wra mos yn resegva a-dro dhe Vergher yn 2025. Kales yw dhe dhrehedhes Mergher drefenn an chanj uskittredh, hag BepiColombo a dhurya termyn hir ha gul treusnijansow an planetys owth usya aga gravedh. Ev a wra treusnija Gwener yn mis-Hedra ha mis-Est 2021 ha wosa hemma hwegh treusnijans Mergher kyns mos yn resegva Mergher yn mis-Kevardhu 2025.
Delinyans nij BepiColombo dres an norvys. Imaj: ESA
https://astronomynow.com/2020/03/30/scientists-plan-for-bepicolombo-fly-by-despite-coronavirus-limitations
Yth o an wrandryell ragdres NASA Meurth 2020 henwys "Perseverance" 'Dywysygneth' yn Kernewek.
Kynth yw ober lentheys gans an virus kurungylgh, gans NASA yma ober war Meurth 2020 ow pesya y'n termyn ma. Res yw bos an lonch ynter 17ves mis-Gortheren ha 5ves mis-Est an bledhen ma, po delatys vydh rag dew vledhen dhe'n nessa spas lonch. Desin 'dywysygneth' yw ogas ha desin "Curiosity" 'tronekter' mes rosow 'dywysygneth' yw nebes dyffrans yn unn waytyans aga durya gwell. Rosow 'Curiosity' re veu damajys gans an karregi lymm Meurth.
An wandryell Perseverance. Imaj: NASA/JPL-Caltech
Chanj desin an rosow ynter Curiosity ha Perseverance. Imaj: NASA/JPL-Caltech
https://astronomynow.com/2020/04/06/perseverance-mars-rover-gets-its-wheels-as-launch-preps-continue
Byttegyns, "Curiosity" a wra hwath oberi ha seulabrys a yskynnas leder serth, ynklinys orth 31 degre.
Yma lonch an lester efanvos ExoMars delatys bys dhe 2022. Kyns an kalettrow gans an virus kurungylgh, yth esa preder a-dro dhe'n parachutys, ha ny via possybl gorfenn an ober kyns an spas lonch 2020. Ytho, an lonch yw towlennys ynter mis-Est ha mis-Hedra 2022. An wrandryell, henwys "Rosalind Franklin" a wra hwithra dustuni bewnans yn termyn eus passyes war enep Meurth.
An wandryell ExoMars, henwys Rosalind Franklin
https://astronomynow.com/2020/03/12/esa-roscosmos-delay-launch-of-exomars-2020-lander-to-late-2022
Soweth an tavenn toemmder tirell Insight war enep Meurth yw hwath stegys. Byttegyns, daffar arall war an direll yw sewenus hag a wra musuransow godhonieth.
Rann a'n tirell Insight gans an tavell, aswonnys avel "an godhor".
https://astronomynow.com/2020/02/22/insight-lander-will-try-robotic-elbow-grease-to-help-stalled-heat-probe/
https://mars.nasa.gov/news/8612/mars-insight-lander-to-push-on-top-of-the-mole/?site=insight
https://mars.nasa.gov/news/8613/a-year-of-surprising-science-from-nasas-insight-mars-mission/?site=insight
keworrys wosa an podkast:
— NASA InSight (@NASAInSight) March 13, 2020
— NASA InSight (@NASAInSight) August 28, 2020
An gewer war Veurth hag usi an tirell Insight musura:
https://mars.nasa.gov/insight/weather/
Yn agan ebrenn, yma loer nowydh dhe'n 23a mis-Ebrel, kynsa kwartron 30ves mis-Ebrel, loer leun 7ves mis-Me, diwettha kwartron 14ves mis-Me, loer nowydh arta 22a mis-Me, ha kynsa kwartron 30ves mis-Me.
Yn gorthugher 25ves bys dhe 27ves, an loer gwarek a vydh yn keth rann an ebrenn ha'n planet Gwener, y'n howlsedhes.
An planetys Meurth, Sadorn ha Yow yw hwath gweladow kyns an bora. Y fydh an loer gansa ynter an 12ves ha'n 16ves mis-Me.
Yma dew gowas meteor, an Lyrids ha'n Eta Aquarids. An Lyrids yw an moyha a-dro dhe 21-22a mis-Ebrel, ha'n gwella termyn yw wosa hanternos. Yma a-dro dhe 10 dhe 15 meteor pub our, a wra mos diworth rann an ebrenn ogas dhe'n ranneves Lyra.
An kowas Eta Aquarid yw an moyha a-dro dhe 6ves mis-Me, hag an gwella termyn yw wosa hanternos keffrys. Yma semlant an meteors ma a dhos diworth sterenn y'n ranneves Aquarius. An kowas ma yw gwell yn hantergylgh soth, hag yma 20-40 meteor pub our. Yn hantergylgh north, yma a-dro dhe 10.
https://earthsky.org/astronomy-essentials/everything-you-need-to-know-lyrid-meteor-shower
https://earthsky.org/astronomy-essentials/everything-you-need-to-know-eta-aquarid-meteor-shower
https://earthsky.org/space/why-more-eta-aquarid-meteors-in-southern-hemisphere
bys nessa prys,
Davydh Trethewey
Nebes moy a-dro dhe dhiwedh ragdres Spitzer:
https://astronomynow.com/2020/01/31/nasa-pulls-the-plug-on-spitzer-ending-trail-blazing-mission/
According to an anonymous government source, Cornwall is going to gradually transition to be a dinosaur experience park.

A series of comments by a Conservative MP who has forgotten his microphone was still on during a late-night videoconference port drinking party said something equivalent to "now Cornwall, [noise obscures speech] , we go to their second homes there but we don't understand their societies, they aren't like us we might as well be in [redacted]. We should help the seagulls evolve back into dinosaurs over time"